News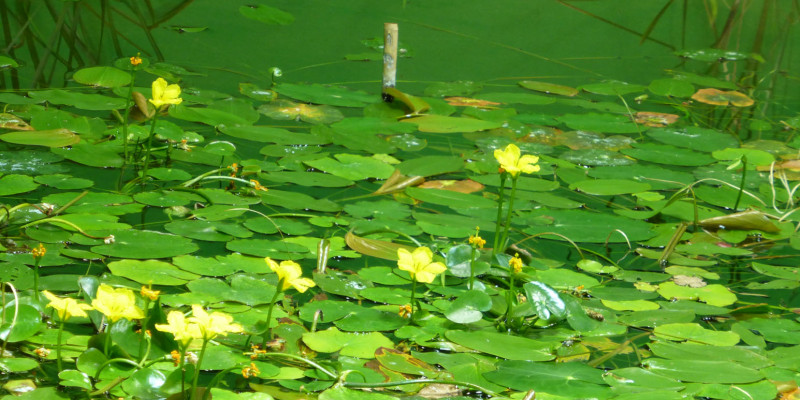 Actual projects
Indirect effects from pulses of fungicide and herbicide mixtures on aquatic invertebrates
Part I:   Effects on the benthic community and emergence pattern of merolimnic insects (Master thesis Katharina Loersch, University Koblenz-Landau; 2016-2017)
Part II:  Effects in the food web structure and fitness of the benthic omnivore Gammarus roeselii (Master thesis Bastian Bayer in cooperation with Dr. C. Winkelmann and Dr. J. Zubrod, University Koblenz-Landau; 2016-2017)
Part III: Effects on leaf litter degradation and fungal colonisation success on alder leaf disks and (in cooperation with Dr. J. Zubrod, University Koblenz-Landau; 2016-2017)
Fate of the pharmaceutical metformin in an outdoor aquatic stream mesocosm (in cooperation with IGB, Uni Bayreuth,Universität Stockholm, TU Berlin; 2016-2017)
Preliminary study on the fragmentation behavior of plastics under wave stress in a stream mesocosm (In cooperation with University Osnabrück; 2015- 2018)
Effects of an auxin on several dicotyledonous macrophytes (comparison multispecies test vs. mecoscosm study; 2017).
Suitability and limits of passive samplers for the use in chemical water monitoring programs (2017-2020)
Latest publications
Talk, A., Kublik, S., Uksa, M., Engel, M., Berghahn, R., Welzl, G., Schloter, M., Mohr, S.: Effects of multiple but low pesticide loads on fungal communities in aquatic mesocosms. In: Journal of Environmental Sciences 46 (2016), 116-125.
von Elert, E., Preuss, K., Fink, P.: Infodisruption of inducible anti-predator defenses through commercial insect repellents? In: Environmental Pollution 210, 18-26. (extra-mural)
Koester, M., Bayer, B., Gergs, R.: Is Dikerogammarus villosus (Crustacea, Gammaridae) a 'killer shrimp' in the River Rhine system? In: Hydrobiologia 768 (2016), 299-313.
Schäfer, R. B., Kühn, B., Malaj, E., König, A., Gergs, R.: Contribution of organic toxicants to multiple stress in river ecosystems. In: Freshwater Biology 61 (2016), 2116-2128.
Taupp, T., Hellmann, C., Gergs, R., Winkelmann, C., Wetzel, M. A.: Life under exceptional conditions - Iso-topic niches of benthic invertebrates in the estuarine maximum turbidity zone. In: Estuaries and Coasts (2016), doi:10.1007/s12237-016-0163-4.
Daehne, D., Fürle, C., Thomsen, A., Watermann, B., Feibicke, M.: Antifouling biocides in German marinas - exposure, assessment, and calculation of national consumption and emission. In: IEAM accepted.
Fink, P., Moelzner, J., Berghahn, R., von Elert, E.: Do insect repellents induce drift behaviour in aquatic non-target organisms? In: Water Research 108 (2017), 32-38.
Documentary Art Film about the FSA
The artist Anne Rinn was inspired by the FSA and initiated the art project "Keep your boots muddy", which comprised drawings on the wall, a documentary art film and space installations. The works were shown in the exhibition hall of the German Federal Environment Agency in Berlin (Bismarkplatz) from November 2010 to January 2011. 
Anne Rinn: Keep your boots muddy